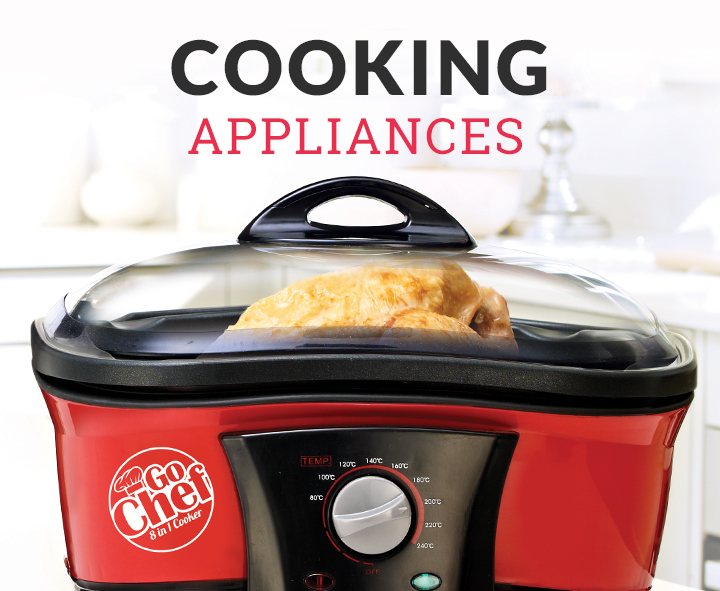 Our wide range of cooking appliances covers everything you need to put together a delicious family meal without all the fuss. With a selection of cooking appliances that range from the classic pressure cooker to an electric oven, you can find exactly what you need to make dinnertime quick and easy, with minimal effort for those with busy schedules. Here at JML, we pride ourselves in offering the very best when it comes to efficient cooking appliances, with our trusty JML cooker through to our handy bread maker, our range is here to make everday easier
George Foreman Immersa Grill

The healthy, fat-removing griddle that goes right in the dishwasher!